News
All the latest on our events, peace ceremonies and news from around the world.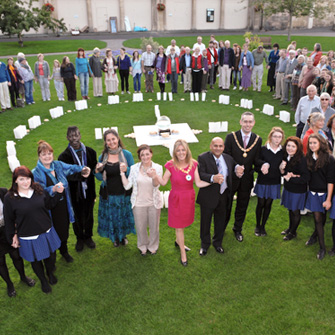 Archive for June, 2010
This is an archive of all the Global Circle of Peace news stories posted in June, 2010.
Sunday, June 13th, 2010
What wonderful news and perfect timing! The UN Secretary General today shared his 'Message for the 100 day countdown to the International Day of Peace'. He told us that this year's observance on 21st September focuses on youth and development, under the slogan: "Peace=Future". He urges young people to plan projects that can help create the conditions for peace in their communities, in their schools and in their countries. It is just fantastic that these aims are so in line with ours! Read his letter in full.