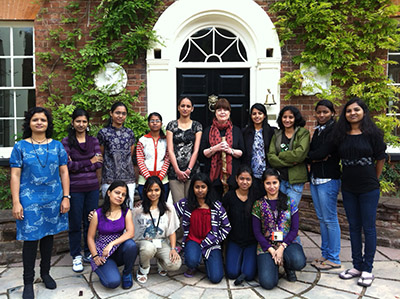 Adrian Locher, Director of The ASHA Centre invited me to take part in his seminar on the spoken word today and to do a short presentation of Peace PAX to the group of Indian girls from The Lila Poonawall Foundation who are here on a 21 day course to become Peace Ambassadors.
I performed the mime-poem 'Time for Peace on Earth', shared my story and the work and invited the girls to take Peace PAX back to India. To my delight, they have agreed which marks an important new beginning in our global outreach. They are the 1st Peace PAX group to be established.
I have every confidence that Peace PAX will be disseminated beautifully and faithfully through their endeavour and that it will be enriched by their talent and creativity.
www.lilapoonawallafoundation.com