"You cannot solve a problem from the same level of consciousness that created it. You must learn to see the world anew".
Albert Einstein
See our Time for Peace Film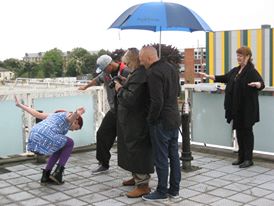 We made the film with young people in East London on The International Day of Peace (21st September) 2013. The project was inspired by the original mime-poem 'Time for Peace on Earth' and grew out of our collaboration with Think Big Theatre.